Naiomi Catron RNC, IBCLC
Branding and Marketing For the Budding Birth Worker
When I started Milk Diva, almost three years ago, I was almost paralyzed by fear and had no idea where I should focus my resources. My first thought was to start working on a website…but then I remembered after helping my husband with his real estate business, having a website wasn't going to be enough in a sea 🌊 of other websites….
But I couldn't overcome the thought of spending money on branding and marketing if I wasn't 💯 sure I would get my money 💰 back…. then God reminded me to have faith. He clearly put this desire on my heart and I knew He had a wonderful plan.
I also knew If I wanted to have a REAL, BIG GIRL BUSINESS, I was gonna have to start treating it as such.
So while things were slow starting off, I spent time working with the Branding Boss Lady, Lynne Braggs of Braggology Marketing.
Lynne is a graduate of Howard University, and has an MBA from University of Texas Austin. She has held positions at Artisan Entertainment, New Line Cinema, Sony and E! At Artisan Entertainment (now known as Lions Gate) she developed and executed a home entertainment marketing plan for their most successful release The Blair Witch Project, just to name one of her many accomplishments.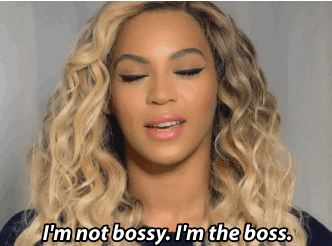 Fast forward about three years and Lynne has helped turn my idea for a solo lactation private practice into a booming, multi-provider, award-winning, super fast growing, profitable business.
So as a special treat to all my #bossladies, Lynne has given us some of her precious 💎 time and is sharing some of her insider tips to help you figure out where to focus your resources when starting or growing a business.
➡️ Listen to the Podcast, Birth, Babies & Boob Business by Milk Diva NOW!
Here's a little break down of what's in this episode: Chapters: 1:13 Guest Introduction 3:01 Building a Brand First 7:06 Lynne in the Branding Business and What has Changed since then 12:34 The Importance of Getting to Know your Client's Business 17:04 The Disadvantages of Skipping Branding 18:35 Staying in Your Zone of Genius 24:28 Why You Need to Build a Budget for Marketing 25:22 What People Misunderstand About Branding and Marketing 32:00 What New Businesses Should Consider During their First Year in Business 35:38 Lynne's Ideal Clients and How to Work with Her This would be a great episode to share ↪️ with your FELLOW BIRTH WORKERS!
MEDICAL DISCLAIMER: Please know that all opinions expressed on this podcast are solely my own and not intended to substitute the advise of a medical provider. I am not a medical doctor and all information shared is intended for your general knowledge and is geared towards full term, healthy singleton infants and healthy, low-risk pregnant or postpartum women.